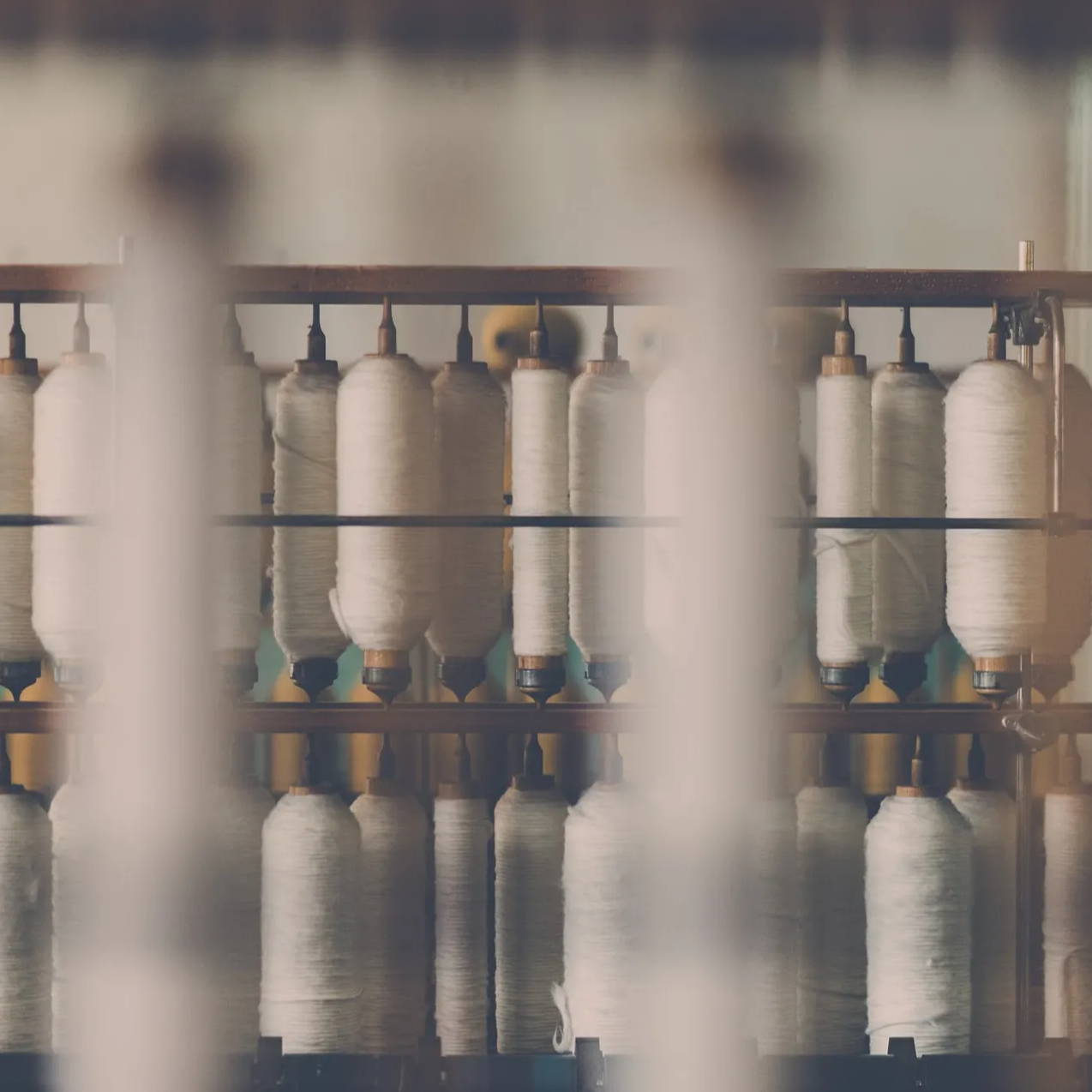 The linings we use in our products are selected to provide the best balance between longevity and environmental imperatives.
We use a range of organic cotton blends from Italian mill Paoletti Tessuti. Their "P-Eco" f
abrics are used to line our mini handbag, belt bag and pouch.
We use three fabrics from the P-Eco range. They have the following compositions:
"Calvin": 65% Organic Cotton, 30% Cotton, 5 % Acrylic

"Tors Krown": 58% Organic Cotton, 38% Cotton, 4% Acrylic

"Mini Giamaica": 65% Cotton, 30% Linen, 5% Acrylic
The small amount of acrylic improves the longevity of the textiles, helping to preserve the beauty of the bag for longer.
The lining in our wash bags and backpacks is sourced from deadstock fabrics in Tuscany.
"Deadstock" fabric is another way of saying material that is unsold, or has been discarded by other companies. By using material that is already in existence we are effectively upcycling it, avoiding unnecessary production of new materials.
For our tote bags, we use a microfibre called "Lyliane" from Italian company Lorenzi.
We are acutely aware that microfibre is perhaps a controversial choice, however there are a number of reasons why we have opted to use it:
One of the main issues surrounding microfibres is when they are washed, they release micro plastics into waterways. Our totes are not designed to be washed in a machine, avoiding this key issue.

The specific, open construction of our tote bag works much better with a microfibre lining compared to a woven textile.

The microfibre produced by Lorenzi is super long lasting, highly resistant and vastly superior to a woven textile lining, again improving the longevity of the tote bag.

Lorenzi is a company that proudly shares our human and environmental values, making them a valued supplier that we envisage working with for many years and supporting them in their quest to develop ever-greener materials.
To this end, Lorenzi are working on a recycled microfibre which we will switch to as soon as possible. As

LUXTRA

is a small company however, it is currently out of our reach financially to purchase the 300 metres minimum order quantity for this recycled microfibre. It is however our goal to do so in the near future.
Ec0-friendly hemp is far superior to organic cotton and most other natural fibres and it is our goal is to transition to using hemp as lining (and possibly outers) for our bags by 2021.
The reason we are not using hemp at present is because of the high price given our small requirements, as well as the increased carbon footprint involved in shipping it from Asia to Italy, where our manufacturing is based.