A Sydney native, Jessica founded LUXTRA in 2018 to change perceptions about sustainable fashion. She is working to build a brand that creates elegant, better-for-the planet pieces.
We fired 10 quick questions at her. Here is how she replied...
How do you usually start your day?
Depending on how well I slept, I'll rise reasonably early, do all my usual eblutions and down a large glass of water: tap, darling. My days are always different... I might go for a run in Hyde Park, or go for a late morning work out. Maybe no exercise at all. Because hey, I'm human.
Recently I have started working out of Impact Hub in Kings Cross - it's a co-working space for impact-focused businesses. I feel like I have found my tribe. 
I try (try being the key word) to make my first task an up-to-date to-do list. I ask myself what is the most important thing to do today, and then my top 3. I push myself to make a start work on those things first.
What was the catalyst for starting LUXTRA?
I had sold my share of my first business, ETHOS, and the idea for Luxtra had started to germinate about a year before that. I took a deep breath and decided to to start a new business: I was so fired up about the opacity of the fashion industry at the time - this was late 2016. Things have happily jolted forward in leaps and bounds but I am still far from satisfied with the status quo. 
What's inside your handbag?
In terms of essentials I travel pretty lightly as I will change bags depending on my outfit and how much I need to carry that day. I will however always have my diary, a mechanical pencil (I need sharpness in my life) and a Staedtler eraser - they're the only brand I know will be smudge-free. My ears have been awakened to over-ear headphones, so I never go anywhere without them these days.
Large tote or mini handbag kind of girl?
I'm an every bag kind of girl. Handbags are my love and my life.
For day to day, working, it's of course a tote out of practicality but for evenings out I love to use my Pinatex Nina handbag. It's a joy to wear and I adore seeing faces contort they find out it's made from pineapple leaves.
NINA MINI HANDBAG - SILVER PIÑATEX (VEGAN)
How do you manage your work life balance?
Luxtra is my life, so my work is pretty all consuming. I will make time to see my friends in the evening, go for a run a few times a week, or have a nap in the afternoon if I am feeling tired. I allow myself that flexibility, because I see "work" as a flow: it's not black and white. I will spend long stretches working but I also recognise that it is good and healthy to have breaks and allow myself time off. Oh - and my weekends are sacred. I don't work on the weekend as this is my recharge and relax time.
The best thing about my job is…
Building something I love and seeing it grow, improve and mature over time.
The most difficult aspect of my job is…
Staying on top of all the administrative tasks, to make sure everything is done, paid or received on time and that it's correct.
I'm happiest when...
It's a sunny, sunny Saturday here in London and all I have planned is to sit outdoors at a cafe, or a lazy walk in the sunshine with a friend.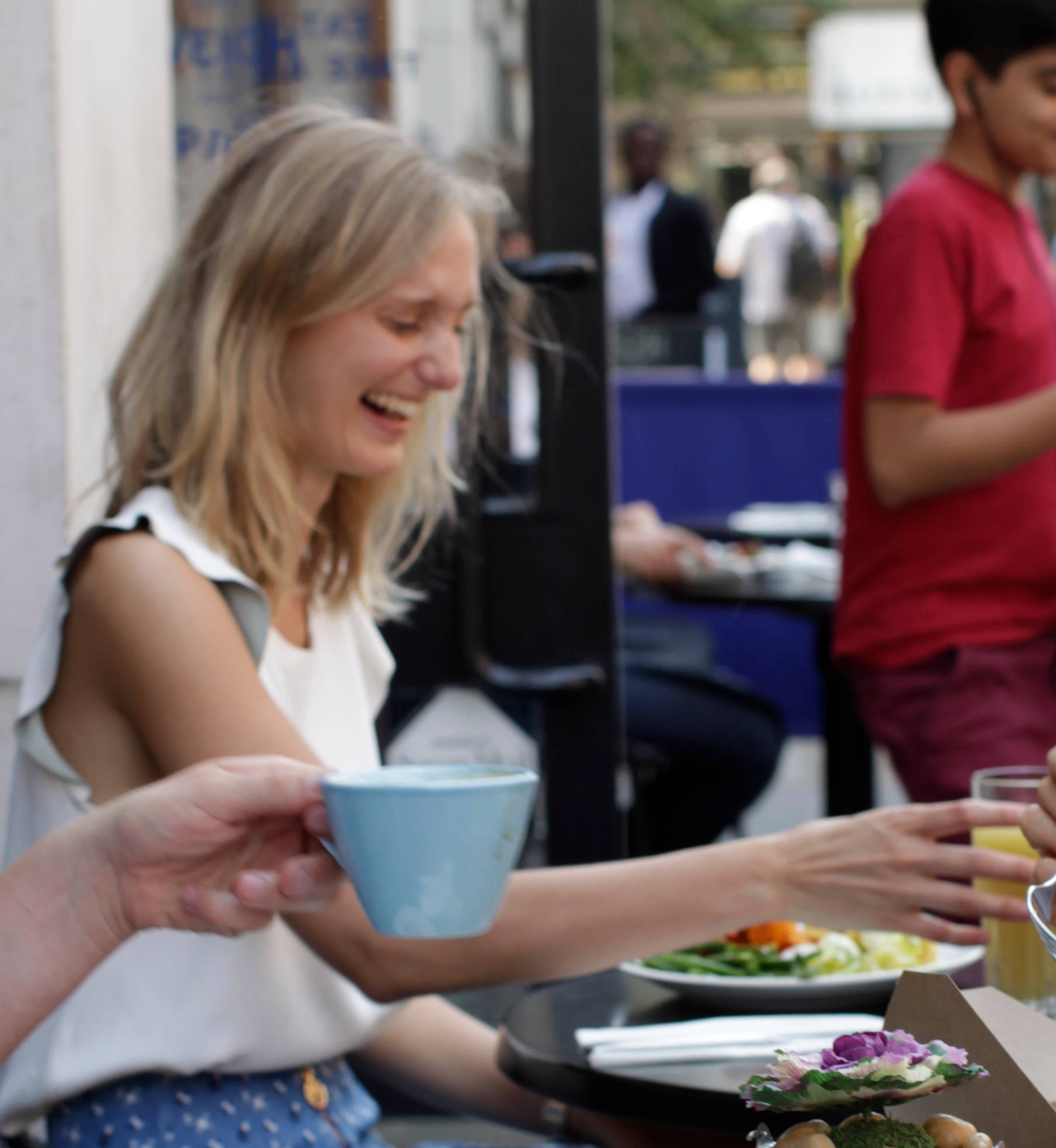 The woman who has inspired you most...
It changes really often depending on the latest podcast or book I am in to, or what specific issue I am struggling with. Right now it is Sara Blakely who founded Spanx. That she was so determined in creating and getting her product made and that she owns 100% of her business (which is valued at more than $1B) makes me so excited to think I too might be able to grow Luxtra in a similar, organic way. Right now I am considering how I am going to fund the growth of Luxtra, so it's really inspiring to learn about Sara's story.
What was your first handbag purchase?
The first purchase I can recall was a bright red leather FURLA bag that bought after I had moved to Paris (just seen behind me in the photo below). It was a big milestone as I used my first French paycheck for the purchase. It symbolised that I could support myself, all alone on the other side of the world. I could make it work.
It was probably far too lady like for my 21 year old self, but I cherish that memory.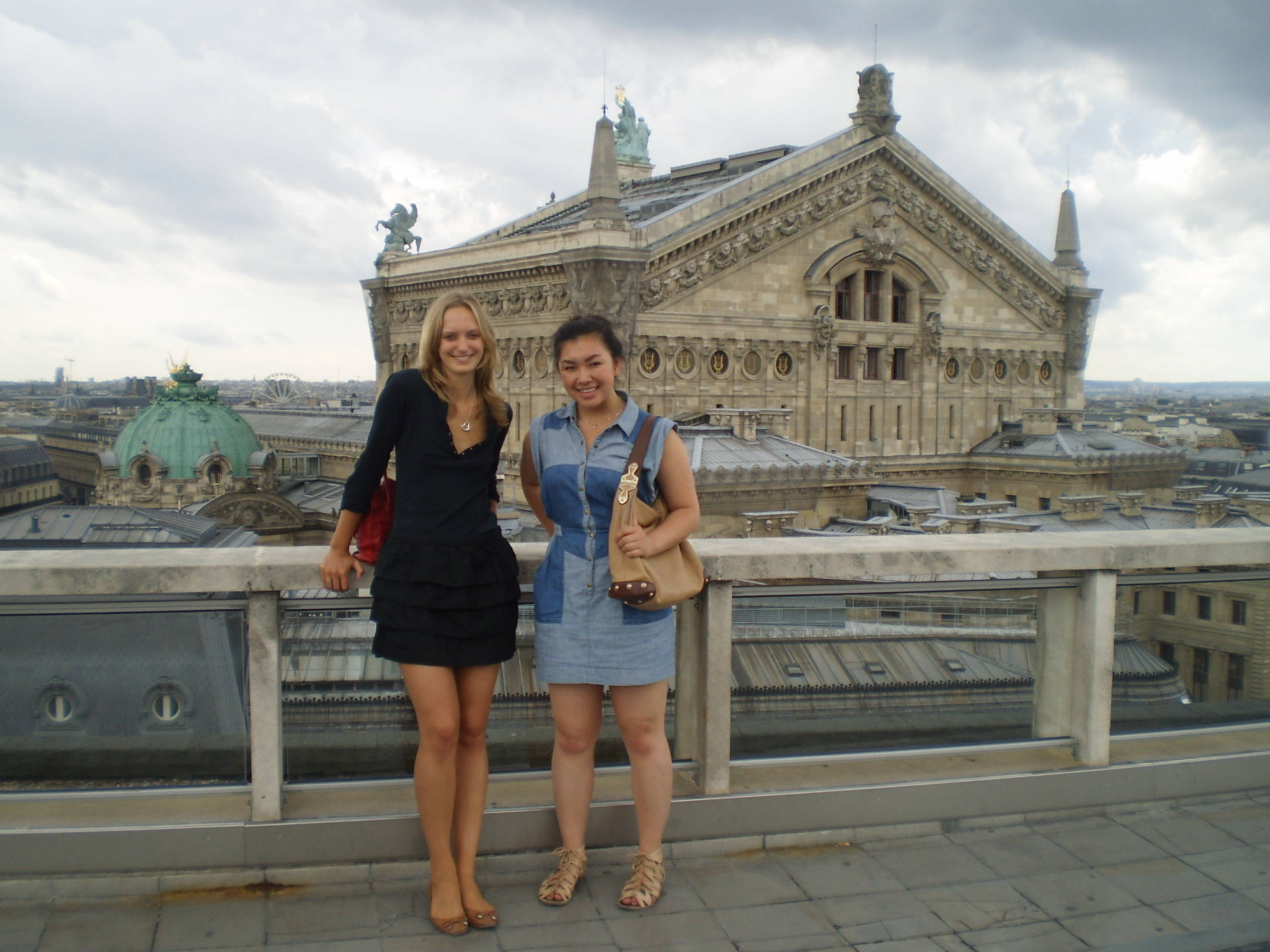 Jessica curates
LUXTRA's Instagram
 account, aiming for a happy mix of handbags, travel guides and topics she finds stimulating.